Released On:
05.16.2001

This product is Sold Out , but please check with a dealer in your area.


Xena: Warrior Princess Archive Collection Set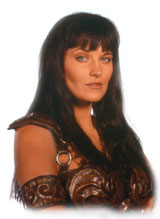 Xena is back and bigger then ever before! This very limited collection of 5"x7" Archive Cards features Xena and Gabrielle larger than life. Each card has been hand-numbered to 999, and all sets come complete with matching numbers.