Released On:
08.24.2016

Checklist

This product is Sold Out , but please check with a dealer in your area.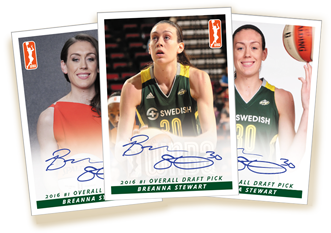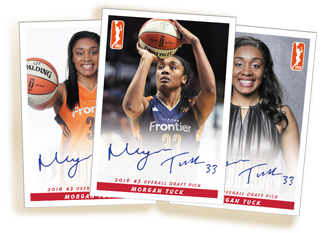 Featuring Autograph Cards Signed By
Former UConn Stars and National Champions


110-card factory set, including the all of the top players in the WNBA,
including top rookies. (Minimum of 7 players per team)



Breanna Stewart and Morgan Tuck have each signed
three different autograph cards:
(1) Draft Day/Glamour &nbsp&nbsp (2) Posed in Uniform &nbsp&nbsp (3) Game Action


Each set will come with 1 randomly selected autograph card from each player
(2 autographs per set). If you order 3 sets, you will be guaranteed to receive all
three different autographs from each player (6 autographs in all).

*Limited edition of 500 Factory Sets*


© 2016 WNBA Enterprises, LLC.