Released On:
03.14.2001

Checklist

This product is Sold Out , but please check with a dealer in your area.


Hercules 9 Card Preview Set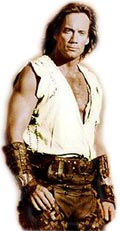 "Hercules is back and stronger than ever! For the first time since 1996, Hercules appears on his own trading cards. This 9-card Preview Set features series star Kevin Sorbo (Hercules), along with Michael Hurst (Iolaus) and Lucy Lawless (Xena). Limited Edition of 2,500 sets. All customers who purchase this set factory direct from Rittenhouse Archives will be guaranteed availability on our upcoming Hercules: The Complete Journeys full series of trading cards coming in June. This full series features at least one autograph in every box, and the list of signers includes Kevin Sorbo!"