Released On:
01.12.2011

This product is Sold Out , but please check with a dealer in your area.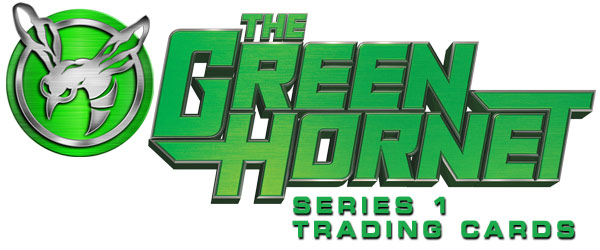 Rittenhouse Archives is pleased to announce our premiere edition of The Green Hornet trading cards, based on the new 3-D movie starring Seth Rogen as Britt Reid/The Green Hornet and Jay Chou as Kato!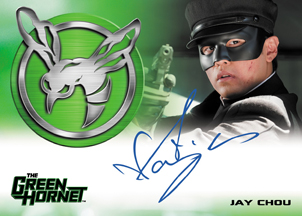 The 17-card checklist for this incredible new set includes the following:
1 Jay Chou/Kato Authentic Autograph Card
1 Jay Chou/Kato Authentic Costume/Relic Card
1 Seth Rogen/Green Hornet Authentic Costume/Relic Card
7 Seth Rogen/Green Hornet In Action Cards
7 Jay Chou/Kato In Action Cards
Only 500 Limited Edition Sets Produced!